Result of epidermal transportation test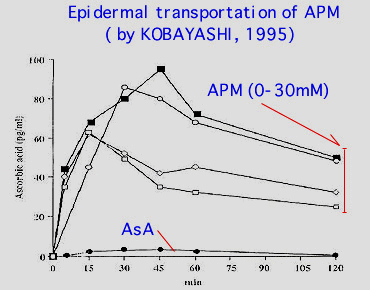 Conversion of APM to AsA in the Serum.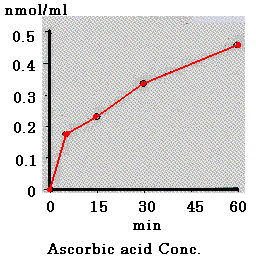 A recent in vitro study with endothelial cells has shown that the rate of intracellular absorption is several times higher with APM than with vitamin C.@It has also been demonstrated that the rate of percutaneous absorption is significantly higher with APM than with vitamin C.

Absorption of APM and AsA on cell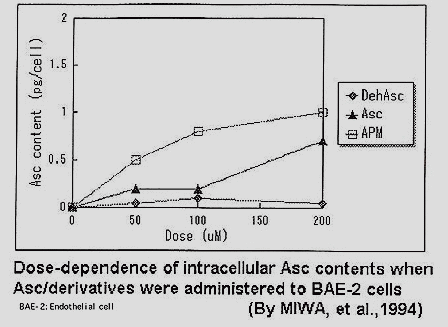 Percutaneous Absorption and Effect on Guinea Pig Skin Collagen Synthesis of Ascorbic Acid Derivatives in Cosmetic Formulation.
by T.Koyama, etc.


กAsA contents of liver
This Fig. is distribution of vitamin c in the back skin of guinea pig applied percutaneusly APM lotion. VitaminC is observed as Ag particlein the dermis .